THE EMERGING SCIENCE OF CANNABIS AND CBD
A NutraIngredients-USA editorial webinar
START DATE:MAY 14, 2020
START TIME:11:30AM CT (CHICAGO)
DURATION:60 MINUTES
ABSTRACT:
Anecdotal evidence abounds for CBD and hemp supplements, but what does the actual scientific literature say? What potential benefits are biologically plausible, why and how? What kind of doses are needed to elicit a health benefit? And what does the data really say about potential adverse events? In this webinar, our panel of experts will discuss the endocannabinoid system, and what peer-reviewed data does (and doesn't) support for hemp-derived cannabinoids, including CBD, and terpenes.
SPEAKERS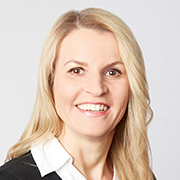 Andrea Holmes, Ph.D.
Chief Growth Officer
Precision Plant Molecules
Director of Cannabis Studies, Professor of Chemistry
Doane University
Dr. Andrea Holmes has been a Professor of Chemistry at Doane University since 2005. Dr. Andrea Holmes is one of the co-founders and Chief Growth Officer of Precision Plant Molecules, a premier hemp extraction company that is focused on THC free and minor cannabinoids. In her role, Dr. Holmes explored the needs of the current cannabis industry and identified the markets that still have great potential for growth. Dr. Holmes was also scientist at a state certified testing facility, AgriScience Labs in Denver, where she tested marijuana consumer products for potency, pesticides, terpenes, residual solvents, yeast, molds, salmonella, and e-coli. Dr. Holmes received her Ph.D. in organic chemistry at New York University and was a National Institutes of Health post-doctoral Fellow at Columbia University in the Department of Chemistry and Columbia Medical College, College of Physicians and Surgeons in New York City. At Doane University, she has received more than $5 Million in federal grant funding, including the Presidential Early Career Award funded by the National Science Foundation. Her work with students led to 3 patents and nearly 40 peer reviewed publications co-authored by her students. Dr. Holmes is passionate about teaching organic chemistry at Doane and is an expert in cannabis chemistry, colorimetric testing methods of drugs, organic synthesis, nano-deposition methods, field deployable sensors, surface patterning for anti-fouling surfaces. Dr. Holmes is currently in the process of transferring her intellectual property for deployable sensors to detect warfare agents and other analytes to major companies in the US.